Buy music CDs, vinyl and MP3 downloads
Save money when buying the best ever albums! Compare prices from multiple stores for any music album, track, or download; and buy at the cheapest price.
Rainy Day Women #12 & 35

by

Bob Dylan & The Band

Year: 1974

From the album

Before The Flood

(track #3)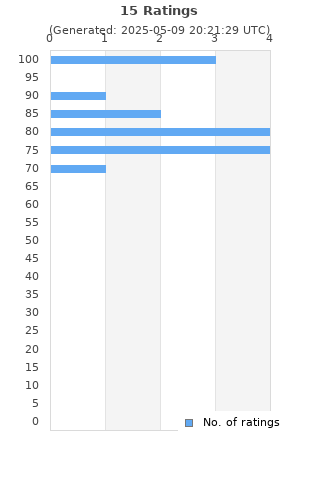 Buy track
---

Sorry, no matches on eBay for "Rainy Day Women #12 35 Bob Dylan Band".
Product Details
Availability
Price

Rainy Day Women #12 & 35 (Live In Isle of Wight) [Remixed]
(from the album 'The Bootleg Series, Vol. 10: Another Self Portrait (1969-1971) [Deluxe Version]')
by Bob Dylan & The Band
Format: MP3 Download
Download
Rainy Day Women #12 & 35 (Live)
(from the album 'Before the Flood (Live) [Remastered]')
by Bob Dylan & The Band
Format: MP3 Download
Download

Rainy Day Women #12 & 35
(from the album 'Before the Flood (Live)')
by Bob Dylan & The Band
Format: MP3 Download
Download
Product Details
Availability
Price
Rainy Day Women #12 & 35 (Live with The Band, Isle Of Wight - Remixed and Remastered 2013)
by Bob Dylan
Format: MP3 Music

Download
Rainy Day Women #12 & 35 (Live at LA Forum, Inglewood, CA - February 1974)
by Bob Dylan & The Band
Format: MP3 Music

Download
Rainy Day Women #12 & 35 (Live at LA Forum, Inglewood, CA - February 1974)
by Bob Dylan & The Band
Format: MP3 Music

Download